Escort handbrake back stop
The rear axle of a Mk2 Ford Escort has a cable-operated handbrake that connects to levers on each brake backplate. Each lever has an 'abutment point', defined by a plastic back stop held on with a plastic peg.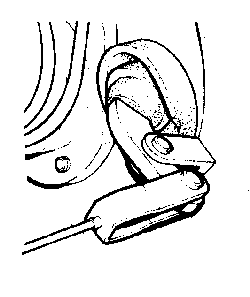 The problem is that these plastic components are not available from any sources. They are not held as new stock by Ford dealers, and scrapyards don't have them as they probably fell off years before the cars were scrapped. After scratching around I put out a plea on the Locost e-mail group that got a rapid response from Darren Jones. From his dimensions I drew up the following diagram: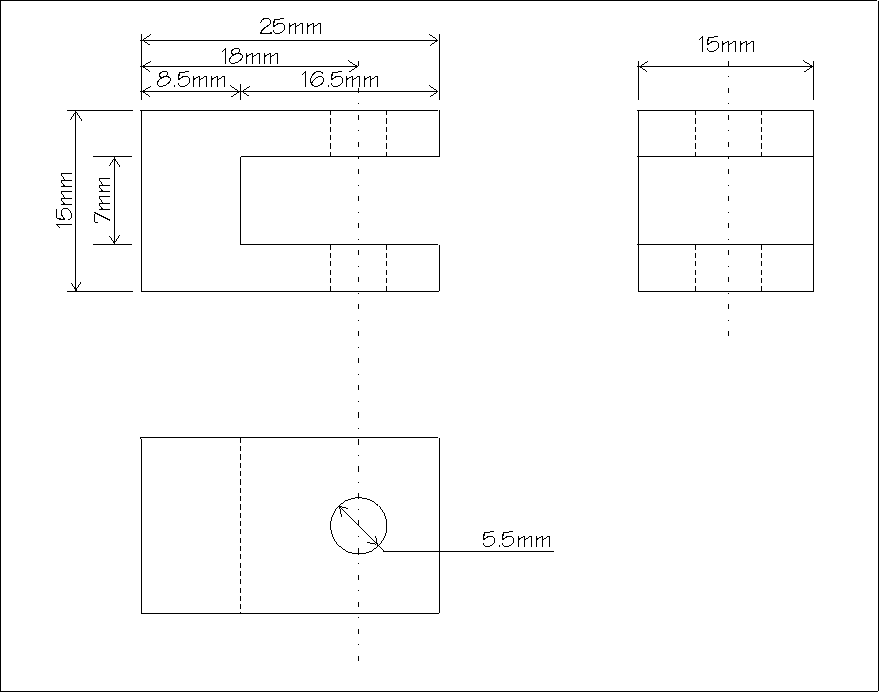 The end result is shown below: it was made in 15mm round white nylon, simply because that is what I had available. I recommend that you use whatever you have to hand, remembering that you have to maintain a certain amount of resilience and strength, and that whatever you use should be resistant to corrosion. I made pegs out of nylon to hold the pieces on the handbrake arms but, whatever you use, make sure that it won't rust or you'll never get them off again!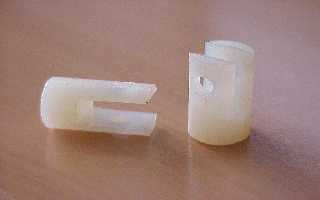 ---