Lathyrus: A 5-inch gauge industrial locomotive
---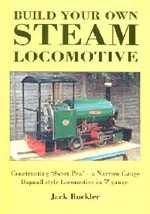 This locomotive, Lathyrus, was built to the "Sweet Pea" design created by Jack Buckler. The plans and instructions were originally published in Engineering In Miniature, later to be collected together in a book.
---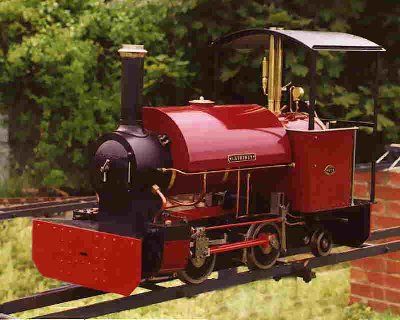 This locomotive is about 30" long, 12.5" wide, and about 15" high. To this I added a water tender, which adds about 14" to the length. Together they weigh about 200 pounds and, at a steam pressure of 90psi, can haul up to 15 people without too much trouble.
---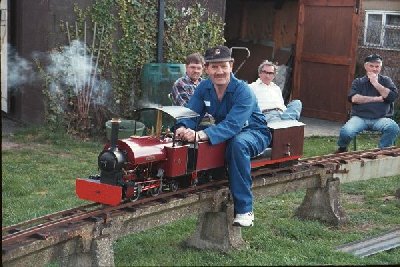 On the left you can see a friend (Tom Rose) driving Lathyrus at the Ipswich Model Engineering Society's raised track.
---